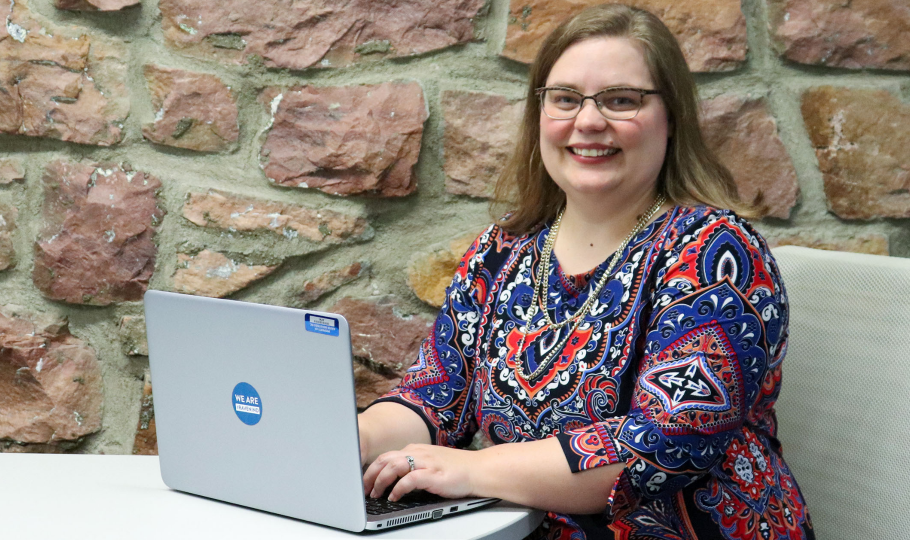 Provide a brief overview of your education and job history.
I have a bachelor's degree in Psychology from Augustana University and a Master of Business Administration degree with Human Resources Concentration from Colorado Technical University.
My first job was working as a part-time daycare provider for three years. After that, I took a position at a local bookstore, and worked there for 13 years. I then switched career paths and worked in human resources for a local hospital for seven years. Then, four years ago, I accepted a Payroll Specialist position at Raven.
Fun fact: At one point, I worked full-time at the hospital, part-time at the bookstore, and was going to school to complete my MBA degree.
Provide a brief overview of your current role and responsibilities at Raven.
As a Payroll Specialist, I have the privilege of processing payroll for most of our team members. I calculate all types of earnings and deductions, ensuring that proper controls are in place for each aspect of my job. In general, I have always had a zest for learning. Working in the field of payroll has provided lots of exciting opportunities to learn and stay up to date on current legislative changes that impact our paychecks. Who knew that the world of payroll could be so exciting?
I also have the pleasure of being the Raven Ambassador Chairperson for fiscal year 2022. The Raven Ambassadors are a group of highly engaged Raven team members who demonstrate our company's core values. We work together to improve our culture and employee engagement.
What's your favorite part about working at Raven?
The people at Raven are my favorite. Raven team members are incredibly driven and collaborative. It is inspiring to work with a team of professionals that strives together towards a common goal and has some fun along the way!
What makes the Raven culture unique?
The Raven culture is unique because we truly embrace personal and professional development. I love how all team members are encouraged to explore Raven-provided resources such as THRIVE classes, stretch activities, mentoring opportunities, and so much more!
Choose one Raven Team Member Value. How do you see it displayed in your everyday work?
Service is a Raven Value that is always present within the Human Resources and Payroll teams. This value can be displayed by your payroll team when we are processing payrolls, answering phone calls, replying to emails, or running reports for other departments.
How do you solve great challenges in your role?
I get to solve great challenges in many ways throughout my role at Raven. Some of those efforts include staying up to date on current legal changes that impact payroll processing, reviewing timecards and ensuring they accurately reflect the hours each team member works, and correcting errors before submitting each payroll cycle.
How do you make a difference as a Raven Ambassador?
As a Raven Ambassador, I make a difference through connecting with team members. I enjoy conversing with team members and sharing some Raven tidbits that I've learned into our conversations! Those tidbits could be anything from current "wins" for the organization, historical events Raven accomplished, to Raven provided resources that our team members can utilize.
Is there anything else that you'd like to add?
I also enjoy volunteering! This year, I had the opportunity to share about Raven with three elementary classrooms by volunteering with Junior Achievement. It was fun to witness how those children were excited to learn about Raven and how we all work together to solve great challenges. I am also currently serving as President for the Siouxland Chapter of the American Payroll Association. This local chapter gets together quarterly to network with other payroll professionals and provide support, staying up on current payroll practices and legislation related to pay.
Lastly, I enjoy spending time with my family, reading a good book, and playing the piano.