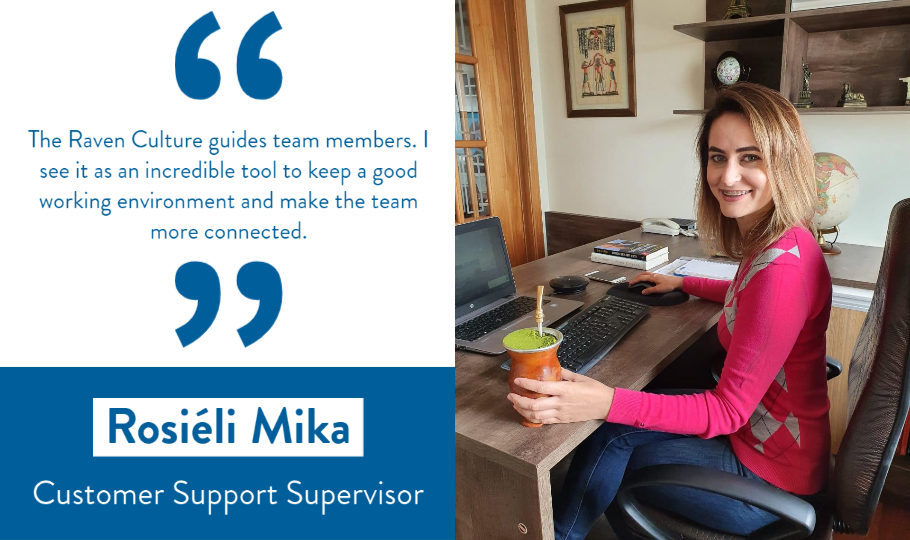 Provide a brief overview of your education and job history.

I grew up on my parents' farm. Then, I left to study high school in the city, since there were no schools close to our little farm. Later, I moved again to attend college, and graduated as an Agronomist at Universidade Estadual de Ponta Grossa (UEPG). I also received two MBA degrees — one in Marketing at University of São Paulo (USP) and the other in Business Management at Fundação Getulio Vargas (FGV). In addition, I have been studying English and Spanish as second languages. I went to the United States to do an internship after my graduation, spending a year in New York working in the order entry department at a greenhouse.
When I returned to Brazil, I started to work in precision farming. I spent five years working with customers, providing training and support for Case IH and New Holland around the entire country. In my final year with Case IH, I worked as a marketing specialist, working in sales with dealers in the northern region and some dealers in the central area of Brazil. In March 2018, I joined Raven do Brasil.
Provide a brief overview of your current role and responsibilities at Raven.
At Raven do Brasil, I started as a Customer Support Specialist. Within a couple months, I moved to the role as Customer Support Supervisor, with responsibilities over customer support, training, and technical support. Currently, I am also doing activities as a Sales Specialist to offer extra help to the sales team. My accounts are CNH dealers in the states of Sao Paulo and Mato Grosso do Sul.
What's your favorite part about working at Raven?
I am a very active and dynamic person, so I enjoy the opportunities to learn about all areas inside the company.
What makes the Raven Culture unique?
The Raven Culture guides team members. I see it as an incredible tool to keep a good working environment and make the team more connected. This connection is unique, and it can be found just inside Raven.
Choose one Raven Value or a Dimension of Competition. How do you see it displayed in your everyday work?
I will pick Service. Those who are close to me know that my family lived on a farm. I have spent most of my career working in the field with customers and have a lot of empathy about their problems. The value of service helps them utilize our technologies and overcome their challenges in the field.
How do you solve great challenges in your role?
I wear a lot of hats on a daily basis. I am open to helping my colleagues, supporting my team, always listening to our customers, and looking for answers for their questions.
How do you make a difference as a Raven Ambassador?
I embrace the brand and the culture and use it on a daily basis. I try to reinforce it in my actions, as this is the best way to make a difference. Outside Raven, I like to be close to the community and support projects that will make a difference on someone's life. When I have a chance, I try to bring that service-based mindset inside the company, because I see it align with the Raven Culture.