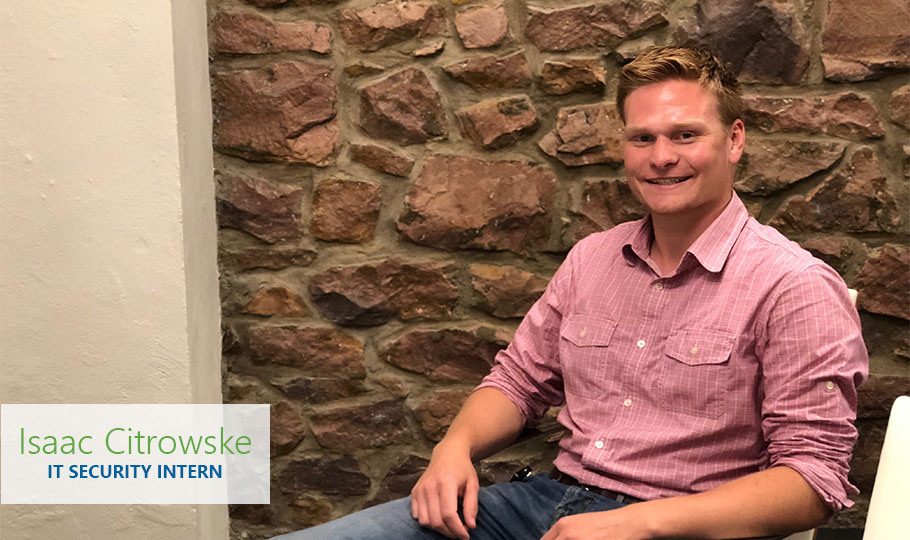 Meet Isaac
Isaac Citrowske joined the Raven team in February as an IT Security intern for Corporate Services. Isaac graduated from Dakota State University in Madison, South Dakota this past May with a degree in Cyber Operations.
Summer at Raven
As an IT Security intern, Isaac reviews all the traffic and data that comes in day-to-day. He also monitors security events for anything that might look abnormal or out-of-place. One of his undertakings for the summer is an incident response project, which will determine the necessary course of actions for security threats.
In addition to the incident response project, Isaac is running an internal phishing audit for Raven. Darin Gottman, IT Administrator and Isaac's mentor, has shaped this real-life experience for Isaac.
"I learned not to avoid challenges, always to go after and seek the things that will push you," Isaac explained. "If it's a proposal for something I think we should be doing or a suggestion that I think we should adopt in the IT department, [Darin] says, 'Go for it.'"
Integrity, one of the Raven Values, guides Isaac as he navigates the ins-and-outs of the IT world.
"In cybersecurity, we get to see a lot of data and information that is personal to the users," he said. "I feel integrity is the most valuable thing in my line of work."
In addition to integrity, Isaac pushes himself to ensure Quality and Peak Performance:
Everything needs to be perfect for me, because the way I see it, if you're not satisfied with what you're doing, you're not doing it to your fullest potential.

— Isaac Citrowske
For future RavInterns, Isaac shares his advice to "go for it. Always be pushing for the next step in what you're doing. Always be looking for an opportunity to speak up in a situation, or to apply something you may think is the right way."
Dakota State offered Isaac the ability to stay close to home while pursuing his passion of cyber operations. He has some big goals for his future career: he wants to be in a leadership role where he can assist a company, or his own company, in bettering society and providing people opportunities to grow. Thanks for sharing your skills and passions with us, Isaac!
More About Isaac
Hometown: Canby, Minnesota
Recent recommended read: Find Your Way Home by J. Marie (written by a special author – his mom!)
Favorite TV show: Friends
Sioux Falls eats: Morrie's Steakhouse
Free time favorites: Fishing, canoeing, working on and building cars, dirt biking, riding ATVs
---
Written by Anna Perrenoud, 2018 Marketing Intern, Raven Aerostar

---